Dale Beverly Sipes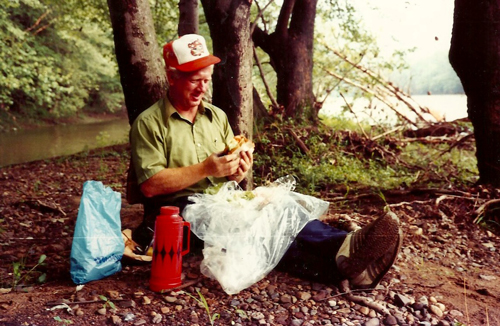 Dale Beverly Sipes, 82, of Little Orleans, Md., passed away Tuesday, Nov. 15, 2011, at Western Maryland Regional Medical Center with his family by his side.
Born Nov. 22, 1928, in Little Orleans, he was the son of the late Irvin Asbury Sipes and Clara Belle (Sullivan) Sipes.
Dale was preceded in death by his daughter, Diana Lynn (Sipes) McCormick of Little Orleans; and his brothers, Darrol C. Sipes of Dallas, Texas, Rolland G. Sipes of Cumberland, Md., and Lyle D. Sipes of Hancock, Md.
He is survived by his wife of 65 years, Helen Marie (Cozad) Sipes; his son, Larry D. Sipes and wife, Nancy S. (Leaverton) Sipes, of Fairmont, W.Va.; his daughter, Donna R. (Sipes) Hough and husband, Clarence E. Hough, of Charles Town, W.Va.; his son, Douglas B. Sipes and wife, Elaine E. (Eaton) Sipes, of Cumberland; his daughter, Pamela J. (Sipes) Helmstetter and husband, Terry L. Helmstetter, of Hancock; 49 grand, great- and great-great-grandchildren; and many nieces and nephews.
Dale met Helen at KO Kristner's bowling alley in March of 1945. They were married Nov. 22, 1945, on his birthday in Hancock. Dale first worked in Cumberland at the local ice plant, then for a short time in the coal mines in Kingwood, W.Va. He then came back to Little Orleans, working for the Western Maryland Railway, then cutting timber and for a time buying crossties for the Coppers Company.
Dale and Helen opened a bowling alley in Hancock, 1957 to 1960, and as their family grew, they built a house in Little Orleans. He then took a job with the National Park Service that would move him and his family six times over the next 12 years.
Starting with the C&O Canal in Hancock he then went to Big Island, Va., with the Blue Ridge Parkway and then further south to Spruce Pine, N.C., still working for the Blue Ridge. While at Spruce Pine, a tree on the parkway in Little Switzerland, known as "The Big Lynn Tree," was damaged by lightning. It was a hazard to the parkway, power lines and a motel. No one would take the risk of cutting the large tree but Dale, and he safely got the job done.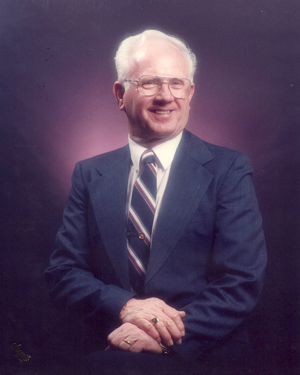 He left the Blue Ridge and came north to Harpers Ferry, W.Va., working with teenage boys and the Job Corps program and from there to Catoctin Mountain, Md., still with the Job Corps. From 1969 to 1971, he lived and worked in Bladensburg, Md., as supervisor of maintenance for the White House grounds, statues and monuments in Washington, D.C. While there at Brentwood, he was responsible for 226 men and received an award for the lighting around the White House and met with Mrs. Nixon. He supervised the construction of the gazebo that was built for the marriage of Patricia Nixon that she stood under for her wedding vows.
Dale then returned to Little Orleans and became the chief of maintenance of the C&O Canal from Georgetown to Cumberland, where he received the Justice Douglas award. He retired from the National Park Service in 1995 after 33 years of dedicated service and missing only 2 1/2 days of work during that time.
After retirement, he was active in the building and management of Little Orleans Campground and Park Area, sat on the advisory board at Green Ridge State Forest and then until 2007, he worked and managed at Happy Hills Campground in Hancock.
Dale enjoyed the outdoors and was happy with a chain saw and splitting maul in his hands. He liked going out to dinner with his family and loved spending time with his many grandchildren. He will always be loved and greatly missed.